Introducing the new Nock V2 handguards
Why we designed the Nock handguards?
Initially, MTB handguards were designed to protect hands from brambles and wild vegetation and thus prevent damage to hands and gloves.
Soon, we thought that handguards should be able to do much more. How about handguards that can also protect your fingers and levers in the event of a hard impact? How about a little more forgiveness when you're riding to your limits?
We designed the Nock with the ambition to offer the most protective handguards on the market.
Used and abused by some of the best enduro riders the last 2 seasons, they have proven their effectiveness in the most demanding enduro mountain bike races, including the Enduro World Series.
You may not ride as fast as they do but Nock handguards are a smart addition to your cockpit if you ride in the following conditions:
Wild vegetation and brambles.
Narrow tracks with lots of trees.
Enduro and downhill competition.
Winter riding and training (hand protection against rain, snow and wind).
Riding without gloves.
What makes Nock handguards different?
Nock handguards have several exclusive features that give them optimal protection and fit: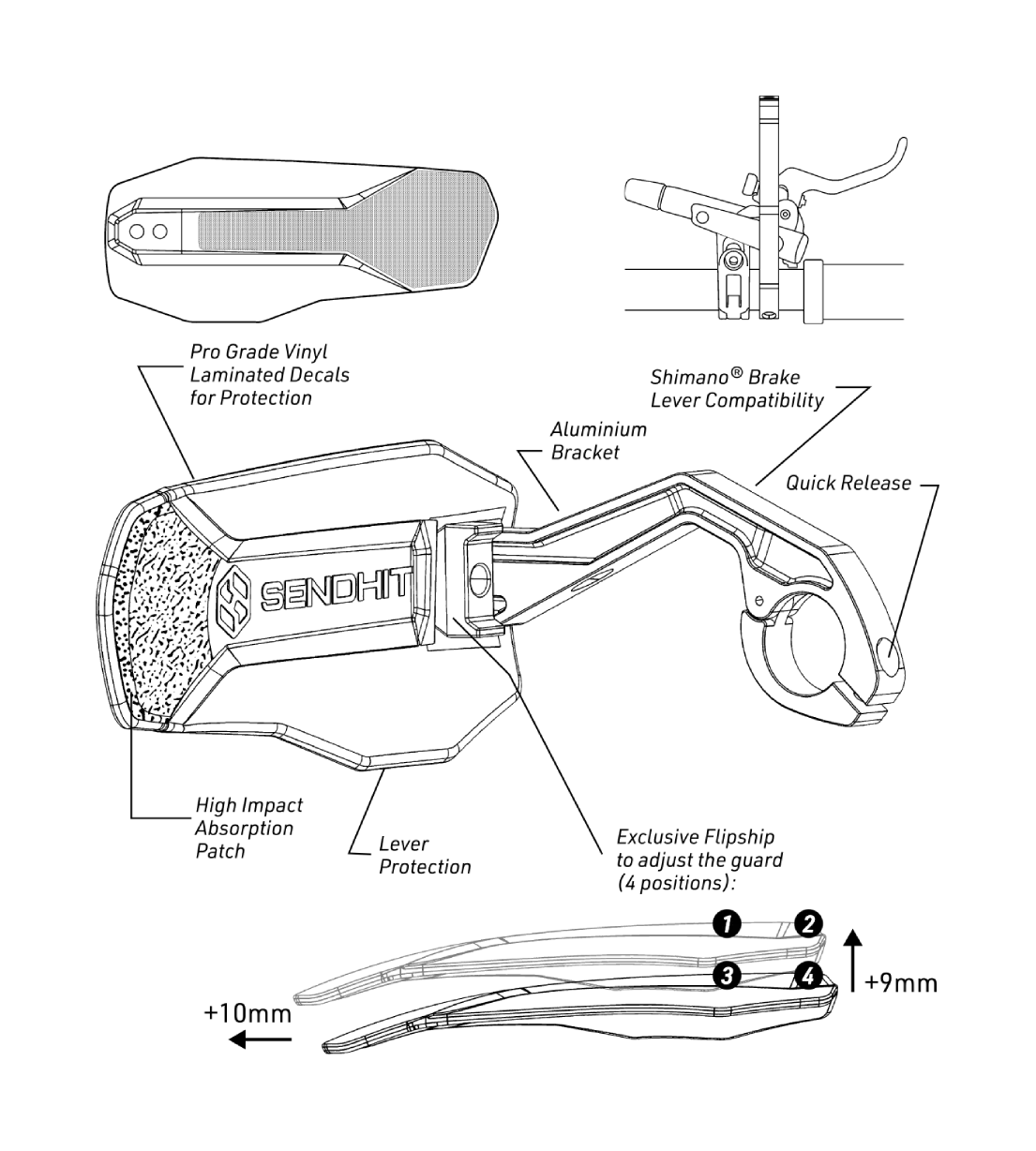 Simplicity and reliability
Because handguards are particularly exposed during crashes, we have focused on a simple and effective design to ensure their reliability and durability in all conditions:
The Flip chip part provides a larger contact area between the bracket and the shield for increased rigidity.
The shield deforms differently according to the impact zone and absorbs its energy rather than transferring it to the bracket.
The 28 mm Nyloc screws securely fix the whole.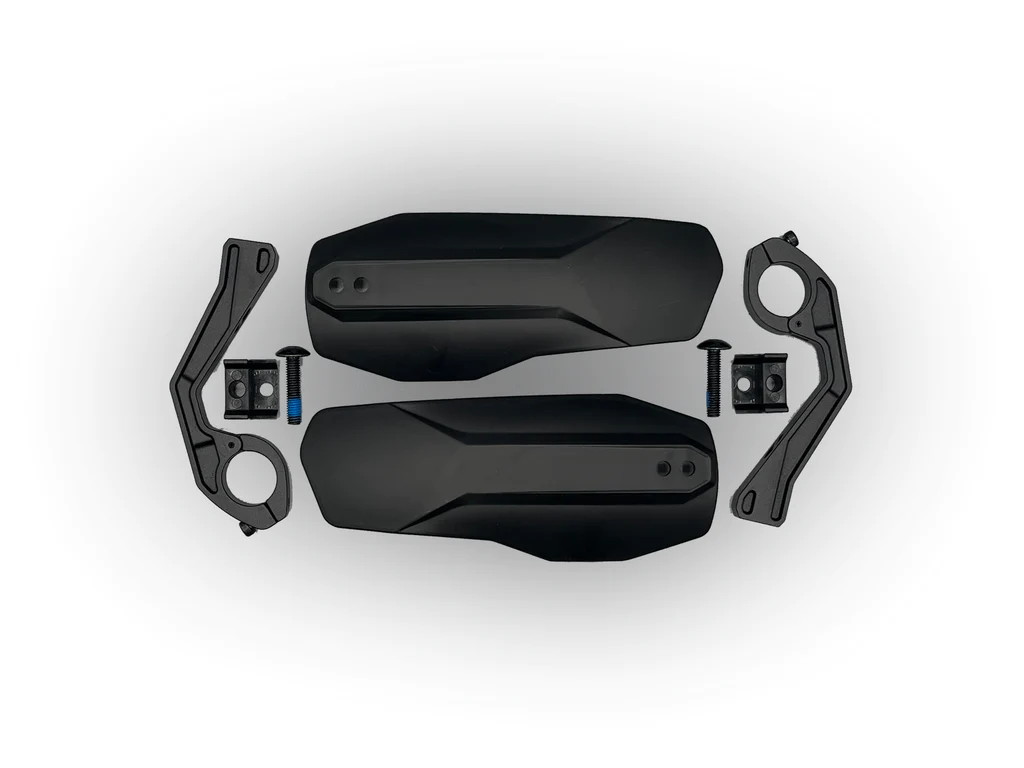 Their reliability and efficiency have been tested throughout the 2022 EWS championship by some of the world's best riders.